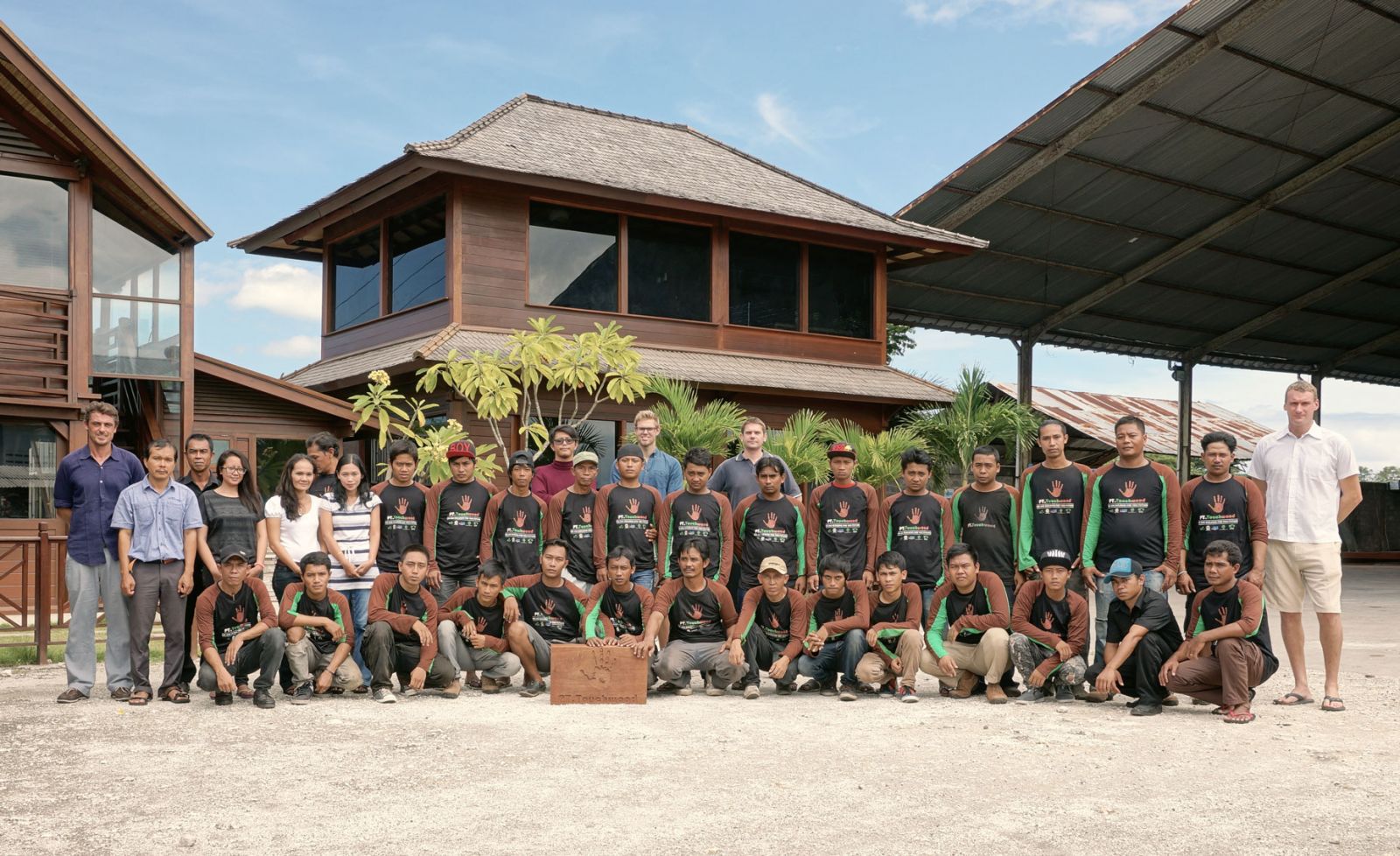 The Company
Specializes in Highest Quality Prefab House
Touchwood specializes in constructing only the highest quality, exclusive hardwood timber prefab houses and structures, that are prefabricated at our factories located in both Bali and Surabaya, Indonesia.
Our prefab structures have been used for high-end private residences and luxury prefab resorts. Our products have been exported to all corners of the world, as well as built locally.
We use only the highest quality timber, hardware, and finishing materials. This attention to detail, combined with our stringent quality control system, ensure that we are able to produce the highest quality product with the longest possible lifespan.
We have two factory locations.
Our first 1700 square meter shop floor is located in Pecatu, South Bali, only 30 minutes drive from Denpasar International airport and very close to many of the luxury hotels located in the area.
Our second 8000 square meter factory is located in Surabaya, East Java , Around a 45 minute drive from the International airport in Surabaya.
Our highly skilled carpenters employ a combination of traditional hand-made techniques and the very latest precision cutting tools to ensure that your prefab wood house or structure is built to the highest quality.
Whether it is from plans submitted by the client or the realization of a new design concept, our team of on-site designers use the very latest CAD software and 3D imaging to assist our clients.
We employ strict Quality Control Processes at every stage of the Project
Prefabrication
The prefabrication process is tightly monitored at all stages to ensure the highest quality of materials and finish. After the prefabrication phase is completed and approved by the client, the structure is then dismantled and prepared for shipping.
Installation
After shipping, our team can be sent to the project location to supervise the reconstruction phase.
Site Inspection
If necessary, we can arrange for our experts to visit the proposed project site at any stage of the process.
Whether you require a prefab over water villa built for your Maldives resort project , A traditional Bali Villa or an engineered anti-cyclonic house for the Caribbean we can cater for your every need.
Our recent completed projects have been a luxury prefab boutique resort in the Seychelles, A prefab Maldives 5 star resort and a number of wooden luxury prefab houses for a prefab resort located on Nevis island by the sea.