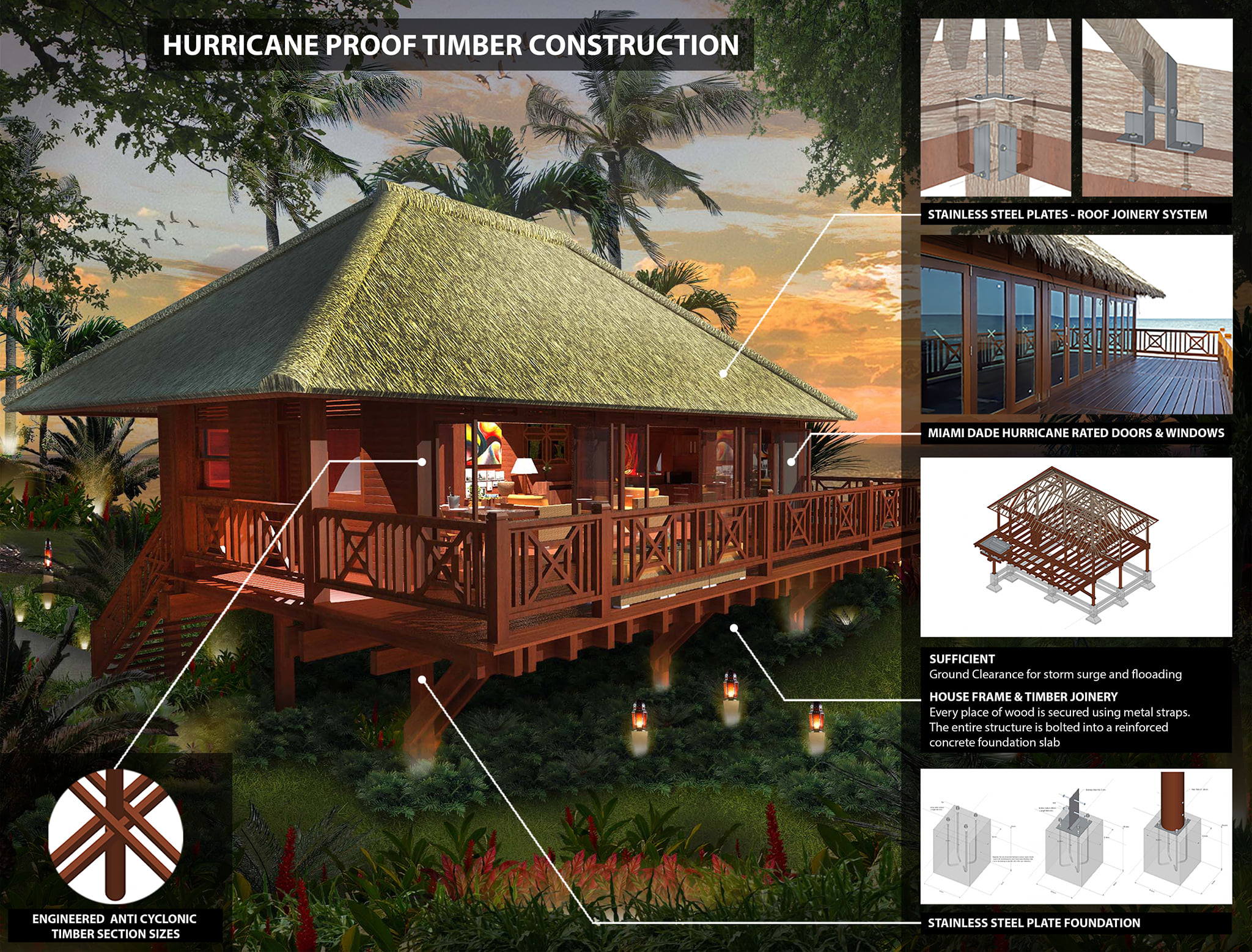 Touchwood Anticyclonic Structures
We are very experienced when it comes to anti-cyclonic engineering, design and construction. All of our houses exported to countries that experience hurricanes are designed by our in-house team based on the Miami Dade building codes.
The combination of using anticyclonic fixation straps and larger timber beam sizes will ensure that your prefab house will be able to bear the highest wind loads.