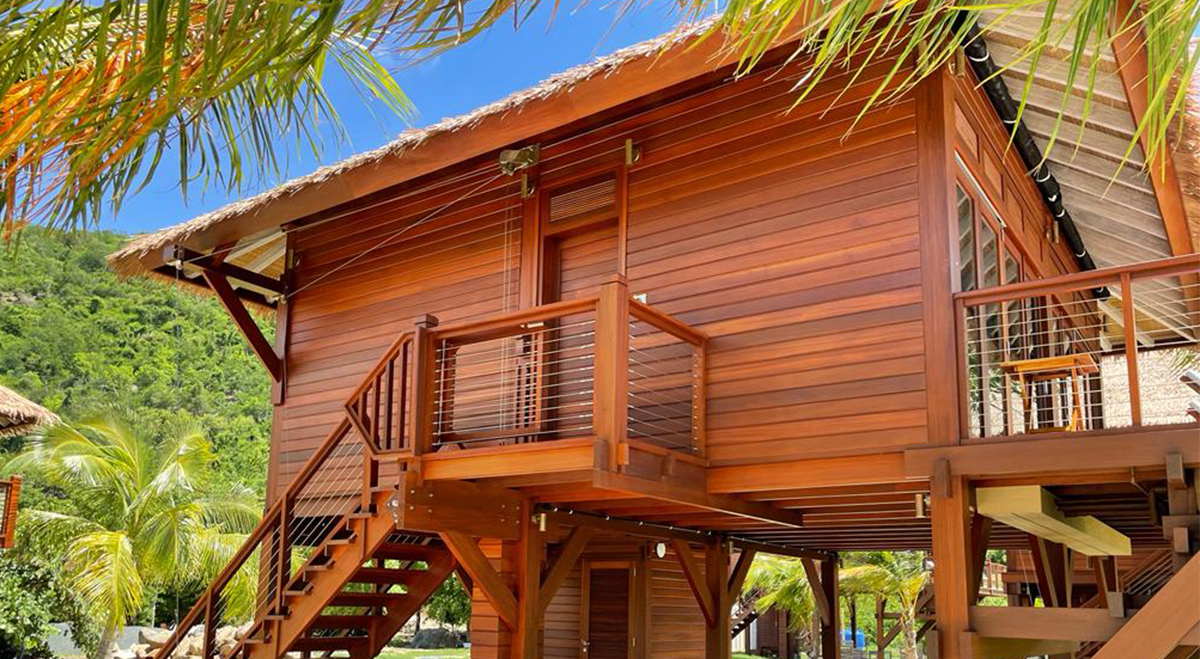 Timber Sourcing
Touchwood is concerned with global warming and in protecting the natural habitat of certain species like the orangutan. We therefore follow certain protocol when it comes to timber procurement and material sourcing.
The timber used in all of Touchwood houses comes from certified sustainably managed forests.In these plantations the trees that are felled are replaced with a 2% increase.This is a guarantee that there is no loss in the tree-covered areas.
We have V-LEGAL SVLK certification .The SVLK initiative was introduced to combat illegal logging, while at the same time improving governance and the management of Indonesia's forests. The SVLK assurance scheme requires all timber from state-owned and private forests to obtain verification of legality – as a guarantee that the timber originates from legal, sustainably managed sources.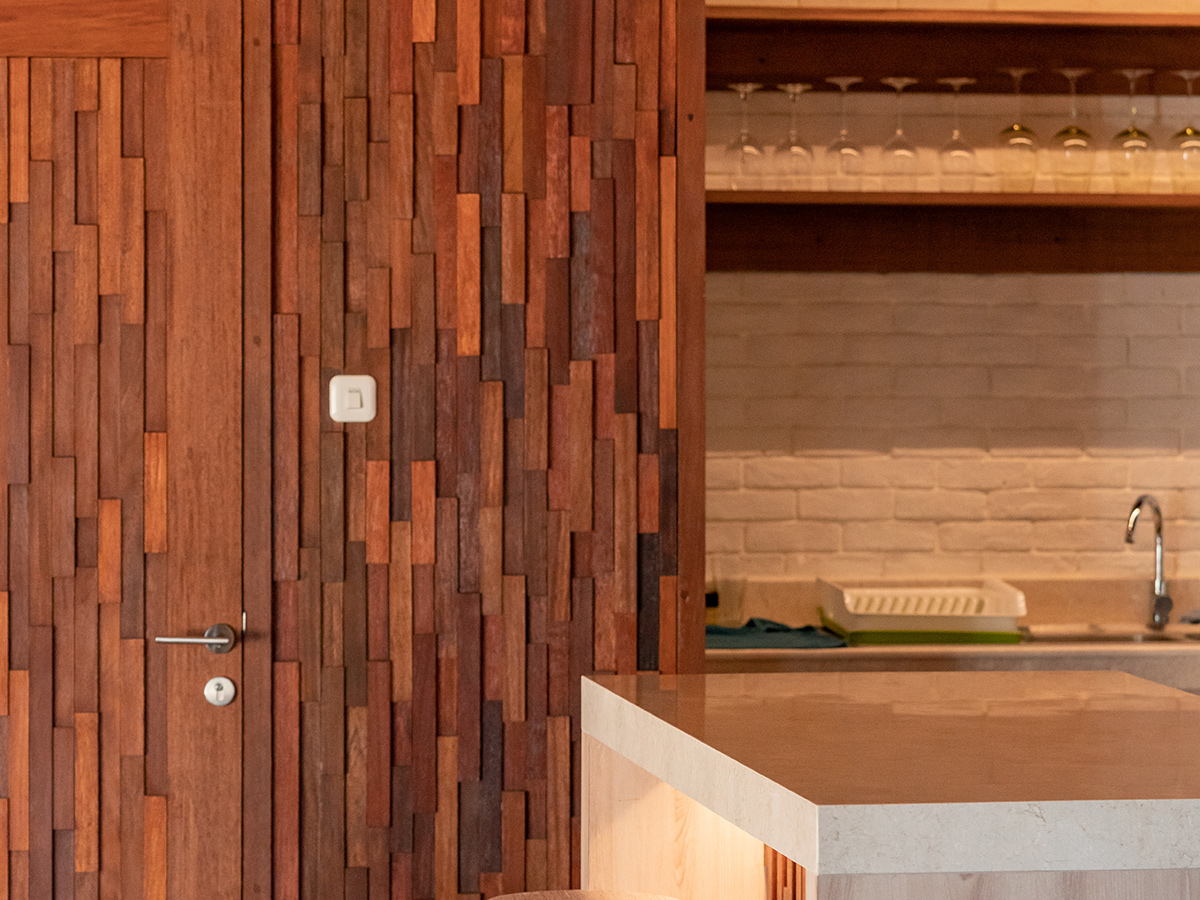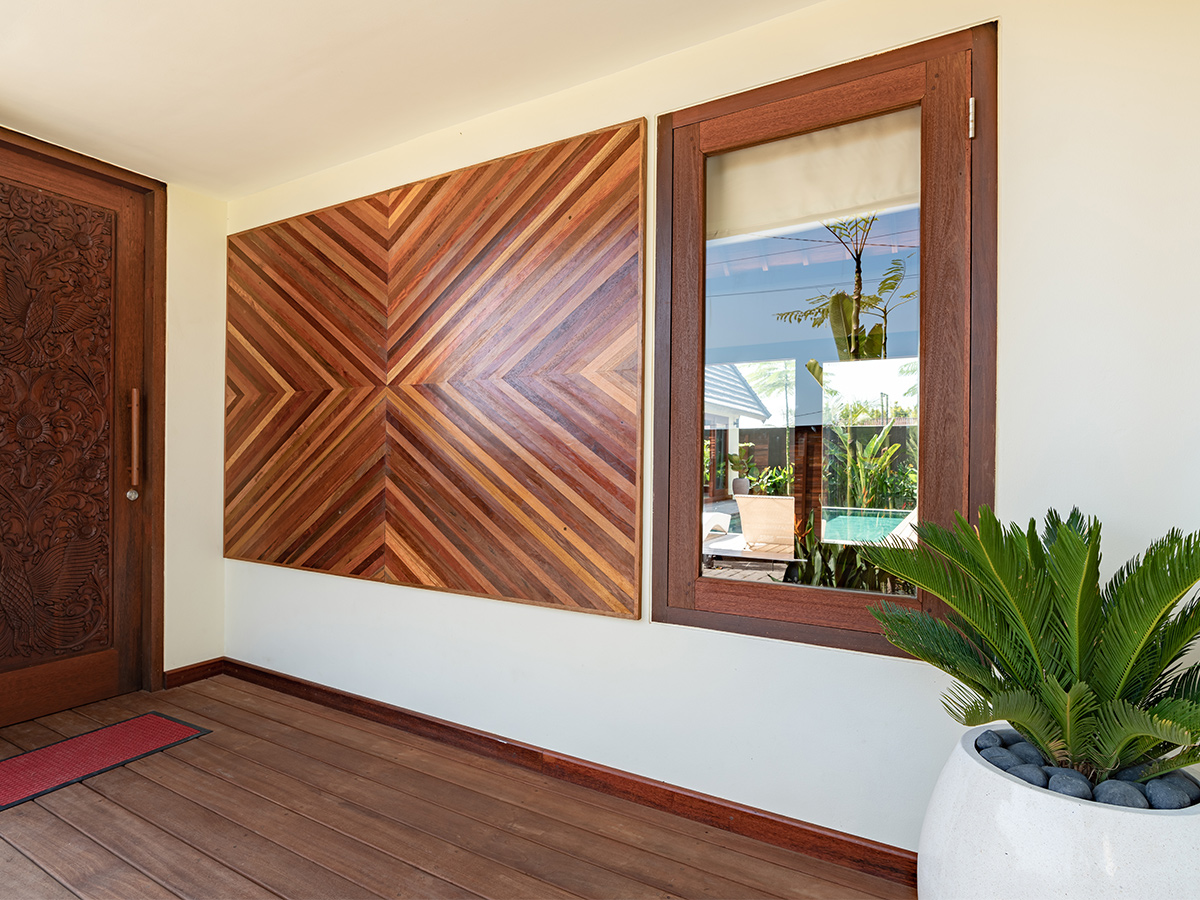 Ecofriendly building practice
Touchwood prefab timber homes are made from natural,non-petroleum based materials that are recyclable and biodegradable and therefore considered 'eco-friendly'.Building with wood requires less energy, has a lower environmental impact and smaller carbon footprint than using conventional building materials such as "bricks and steel".
Our double-wall insulated construction system not only acts as sound proofing , but also helps steady the temperature: Insulation can be a choice of rock wool, lamb wool, recycled cotton, etc., all of which are ecologically friendly materials.
Savings in electricity using this system has been calculated to be between 30-50% less per year in either heating or air conditioning costs than using single wall construction
All of our timber off-cuts are used to make either wall panels, doors or flooring minimalizing waste. Our plan is to start using more glue laminated timber this year further reducing our overall carbon footprint.