Touchwood in collaboration with high-end brands in the process of developing minimalist prefab homes located in the Caribbean. This 550m2 beachfront prefab house with a 25m length for the pool is designed by Touchwood's in-house team of architects.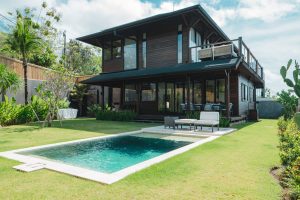 These minimalist prefab homes offer light-filled living spaces that are comfortable and inviting. 
The expansive glazing for the front main door and windows filled with natural light create cozy rooms that flow into one another. 
A peaceful and intimate atmosphere with open concept living capturing magnificent beach view
With over a decade of building a dream home, Touchwood offers a range of modern prefab house designs, one more gorgeous than the other. 
Our wooden houses come with a huge range of customization options as well as eco-friendly features. 
One series of prefab houses even focuses on sustainability, with open floor plans also connecting the inhabitants to outdoor living spaces.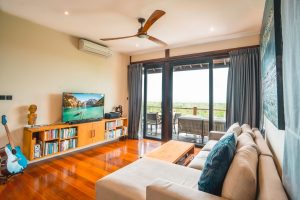 By implementing the advanced technique and system we are using Solar Shingle Solar for the roof cover. 
Solar shingle roof cover provides clean, seamless and minimalist looks to modern Smart prefab homes.  Solar energy itself gives so many positive environmental impacts by reducing energy consumption.
We firmly believe in having the lowest impact on the environment as much as possible. 
Therefore we build our prefab elite designs with sustainable material selection and construction methods to emphasis this.