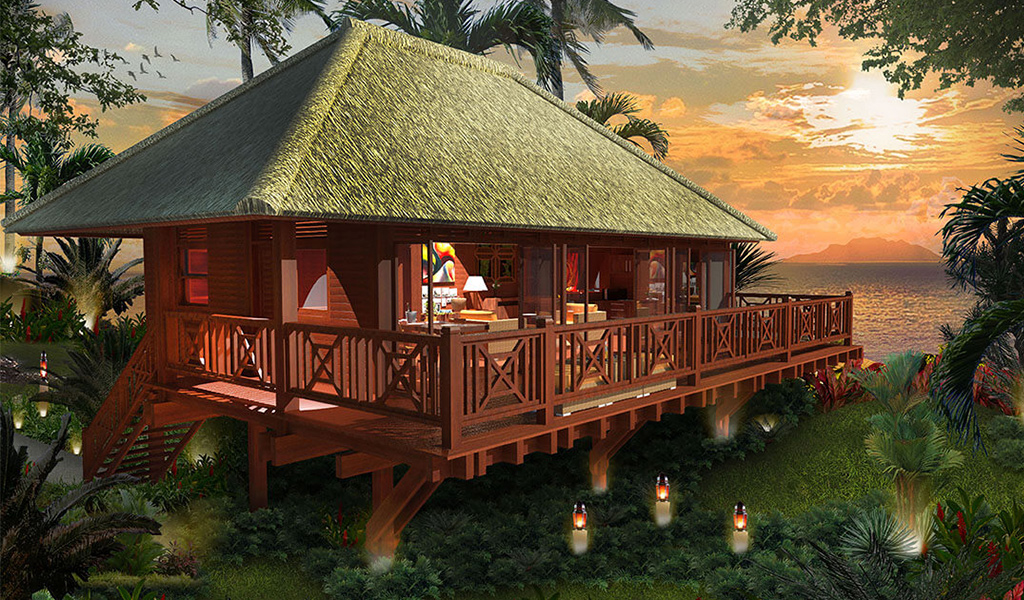 BEACH HOUSE AT NEVIS AND ST KITTS, CARIBBEAN
This prefab pole/beach house was designed and engineered by our team following Miami Dade building codes.
A combination of extra large wooden beam sizes with a plate/strap joinery system ensures that the structure can withstand very high wind loads.
The house sits on poles that are 2.5 meters high off the ground to keep it safe from any storm surges created by hurricanes.
Prefabricated in Bali and installed by our builders at location .All MEP elements such as piping and wiring was supplied and installed by our team.
High quality prefab teak furniture was also designed and sourced by our team for this luxury prefabricated beach resort.