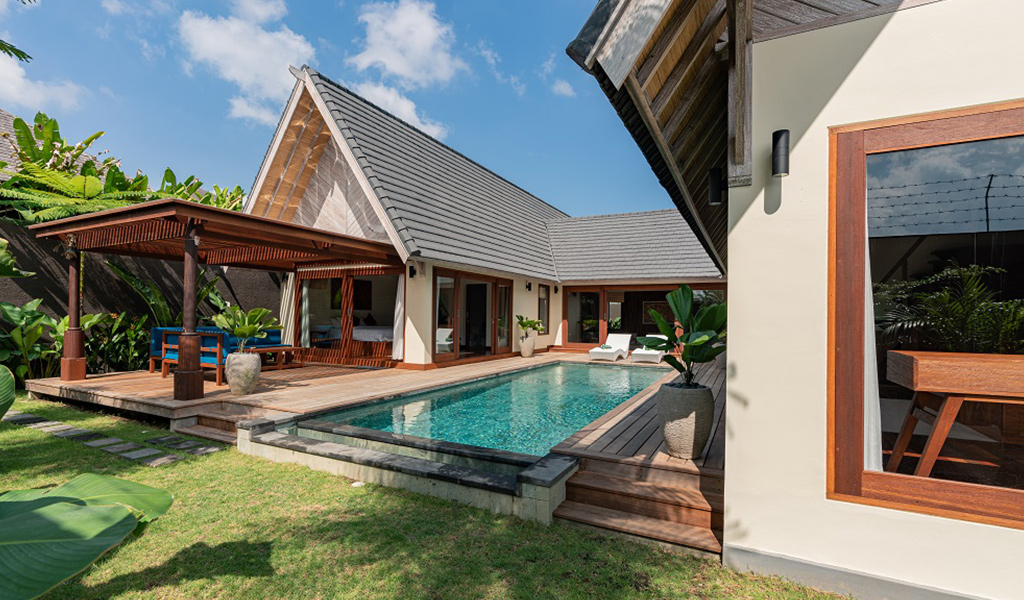 CASA ARTHUR
Casa Arthur is located in the heart of Canggu, Bali ,Indonesia. This luxury semi-prefabricated villa was designed in-house by our professional team of architects , prefabricated in our Bali factory and installed on site by our experienced team of builders.
The villa design uses a high quality timber prefab roof structure and timber doors and windows with yellow balau (bengkirai) wood decking .All of the bedrooms and the lounge/kitchen area use recycled timber (our factory off-cuts) for the floor, Looks great and is eco-friendly. The prefabricated walls used cement board panels with a natural white stone finish.
This combined prefab and permanent building system is perfect for those wishing to build their dream holiday home or resort in either Bali or any part of the Indonesian archipelago.