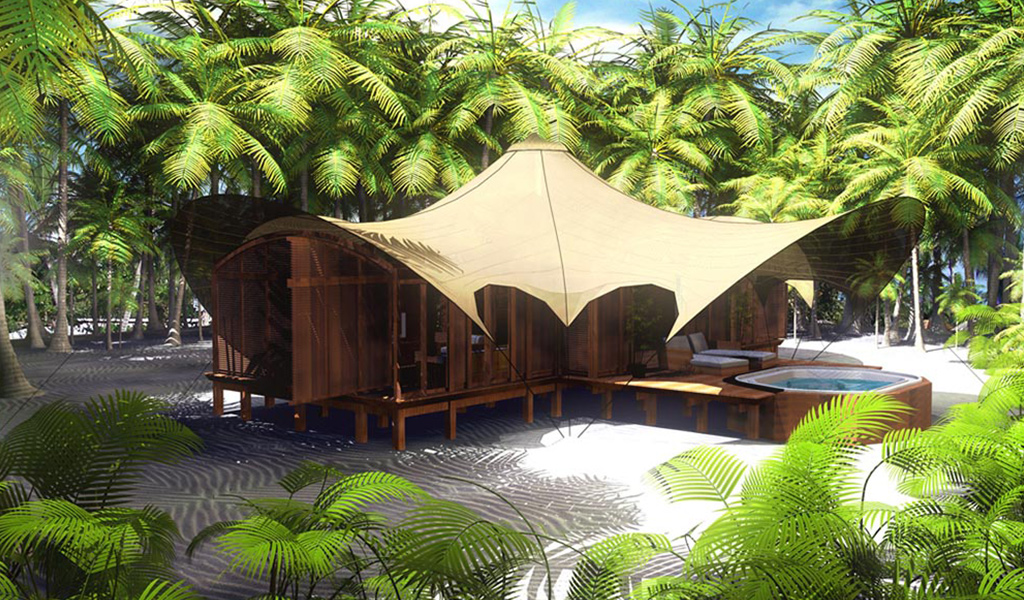 PREFABRICATION OF WOODEN VILLA ON POIVRE ISLAND, SEYCHELLES
This luxurious unique timber structure was developed for a 5 star prefab glamping resort located on a private island in the Seychelles.
The resort wanted to achieve "glamping at its best with a yacht theme" hence the design.
A stainless steel main structure was cladded with both Bangkirai and merbau wood to achieve this look.
The huge timber louvres swing doors were engineered to open and close automatically and the bed to rotate.
We have a very experienced prefab architect team and can design and cater to most clients needs.